Analyze and forecast customer churn to minimize risk.
Treasure Insights gives a better understanding of your customer's churn behavior by demonstrating the following insights:
Customers you gained in a specific period.
Customers who have churned from your service.
Churn rate.
Comparison among the stages of customer loyalty program.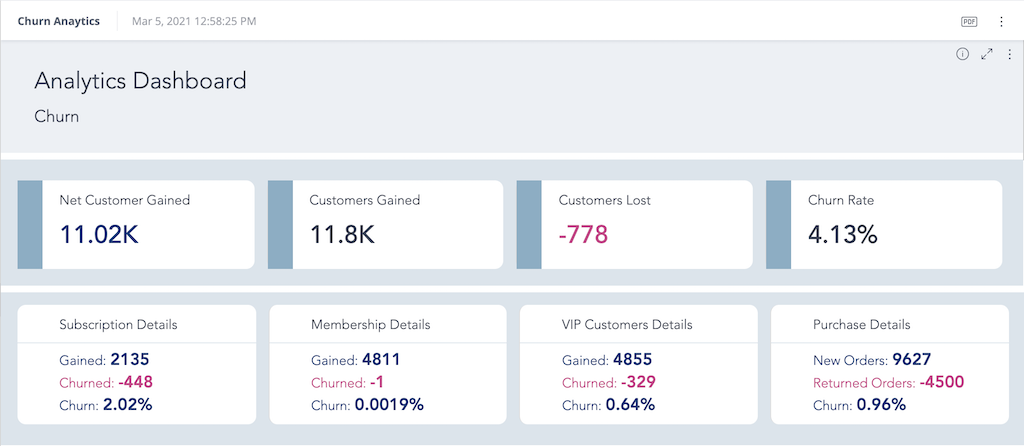 Moreover, the use of Predictive Customer Scoring enables you to predict unforeseen customer churn, and the interactive visualization helps to dig deep into the propensity scores.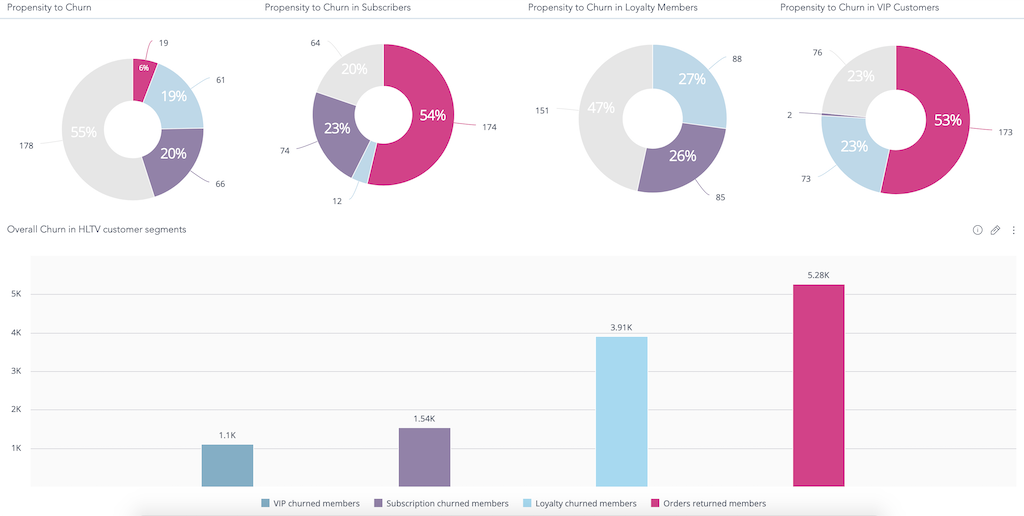 What a marketing team could do based on the predictive insights include but not limited to:
Identifying a VIP customer who is likely to churn in near future.
Understanding the reason why they are at the risk of churn.
Sending a special coupon to motivate them to keep using your service.
Establishing a better campaign strategy that attracts normal subscribers.
Contact Us
This Box is fully customizable depending on your business goal. Contact your customer success representative for more information.