Treasure Insights to view and analyze dashboards
Overview
The Treasure Insights is an interactive web application that provides the user interface in which your customers can view and explore dashboards.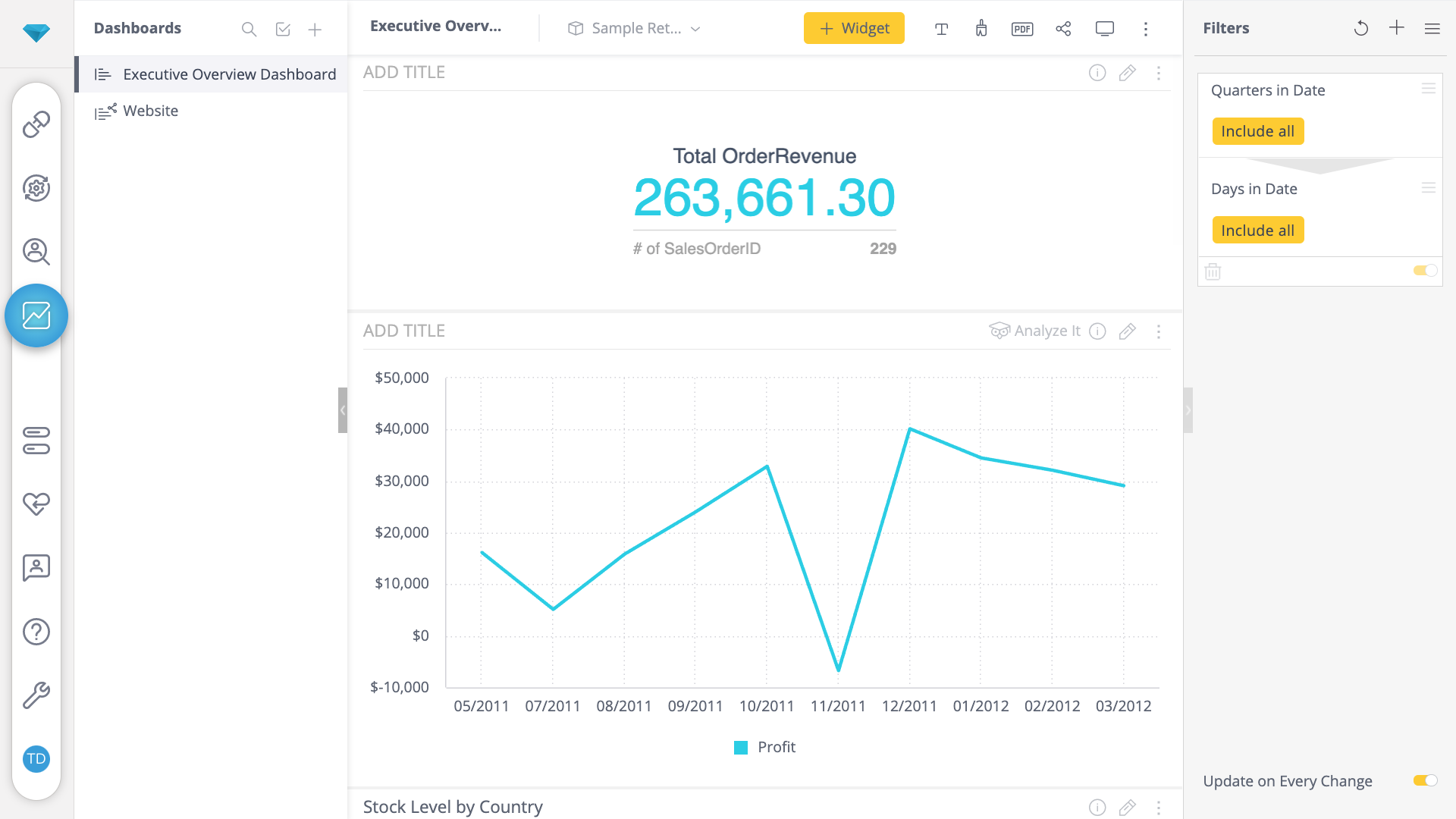 Use cases
I need to capture an overview of audiences to get a better understanding of my customers.
I want to report marketing metrics (e.g., CPA, ROI) across the team for continuously optimizing future campaigns.
I'm running multiple marketing campaigns but unsure which one performs better. Hence, I need a comprehensive, interactive dashboard that enables a comparison of different campaigns and marketing models.
How it works
Treasure Insights embedded analytics allow you to simplify complex data in a few steps:
Model. Gather and combine massive amounts of data from Treasure Data databases and tables.

This is handled by a Data Engineer.

Analyze.

Create dashboards, apply filters, and update widgets in real-time to get insights and take action. This is handled by the Marketers.

Impact.

Generate reports from your dashboards for key stakeholders that simplifies your data into actionable insights. You can share links to live dashboards or periodically email reports.
Key Features
Contact us
Treasure Insights is an add-on feature in the Treasure Data platform. Contact your Customer Success representative for enablement.