Dynamically optimize the customer experience with real-time predictions
In Treasure Boxes for Next Best Action (NBA), we have demonstrated an end-to-end templatized solution for effectively identifying Next Best Product (What?), Channel (Where?), and Time (When?):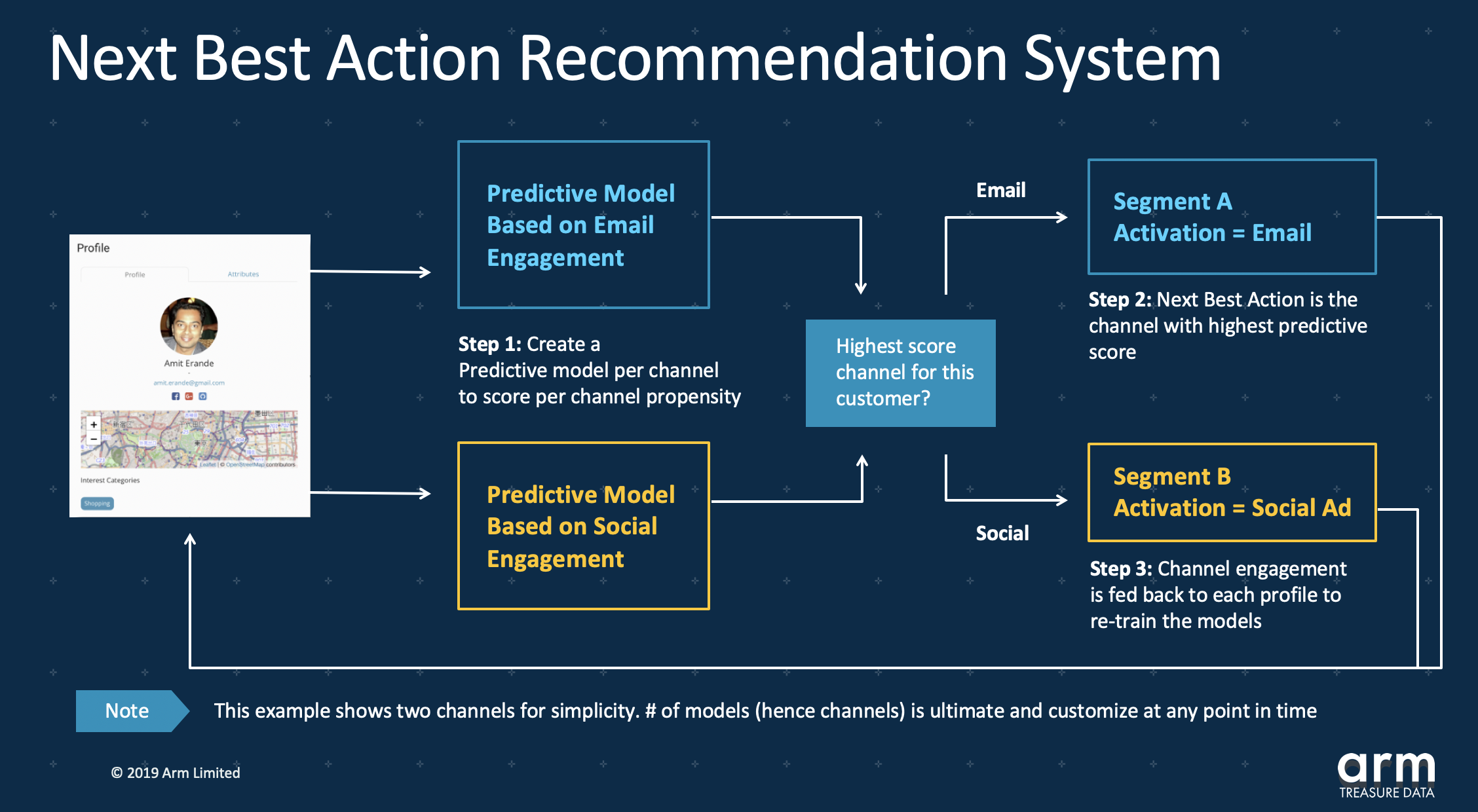 The NBA solution is based on probabilistic segments derived from our out-of-the-box predictive analytics functionality, Predictive Scoring: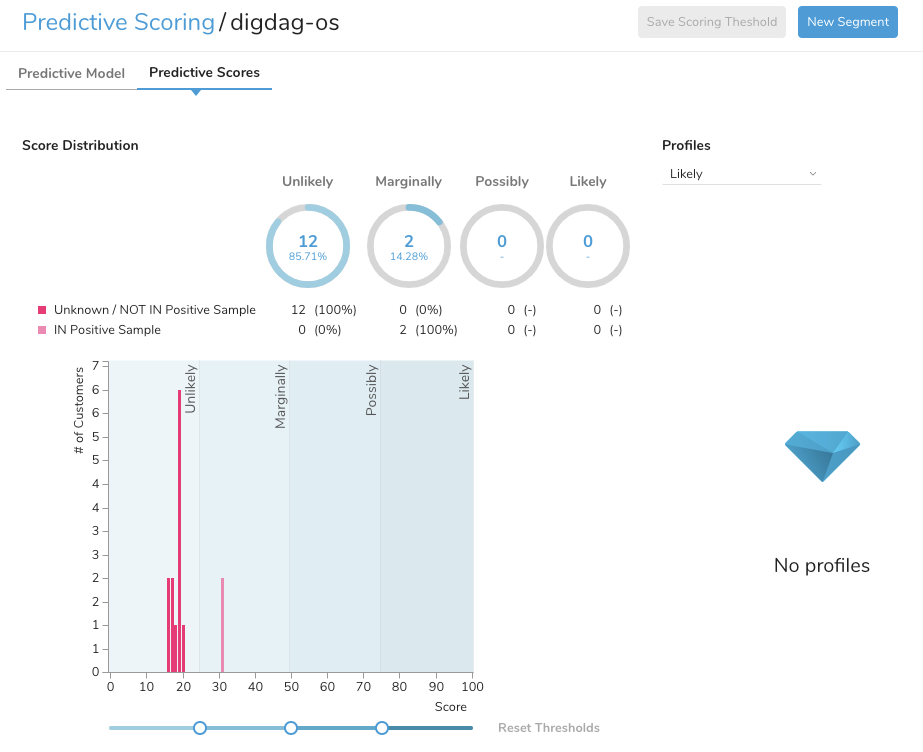 Here, since the predictive models are completely white-box, it is possible to run the NBA models in a real-time system to dynamically optimize web contents as follows:

Train predictive models on the customer data stored in Treasure Data.
Export the models and store them into the following external storages:

Treasure Data's Active Data Layer is a custom API endpoint for real-time data I/O.
If you have your own databases or streaming systems, you could also use them as Treasure Boxes for Click-Through Rate Prediction demonstrates MySQL-based dynamic predictions in an ad-server use case.

When an application observed an event, the app fetches the models from the storages and make predictions to find out the best scored action for delivering an optimal experience in a timely manner.

We could have multiple models and compare the predictive scores to rank the potential actions.
Use Cases
Audience Segmentation
Campaign Orchestration
Dynamic Marketing Budget Allocation and Targeting
KPI (ROAS/ ROMS) Optimization