Enrich Consumer profiles with 3rd party data.
This "Consumer Data Enrichment" Treasure Box gives you the ability to enrich your consumer profiles with third party data for use in personalization, predictive scoring and other segmentation related processes. Through the strategic partnership (Link) between Allant and Treasure Data, tap into the vast inventory of available Consumer Data (A sample of available data categories can be found in the gallery section below).
Galleries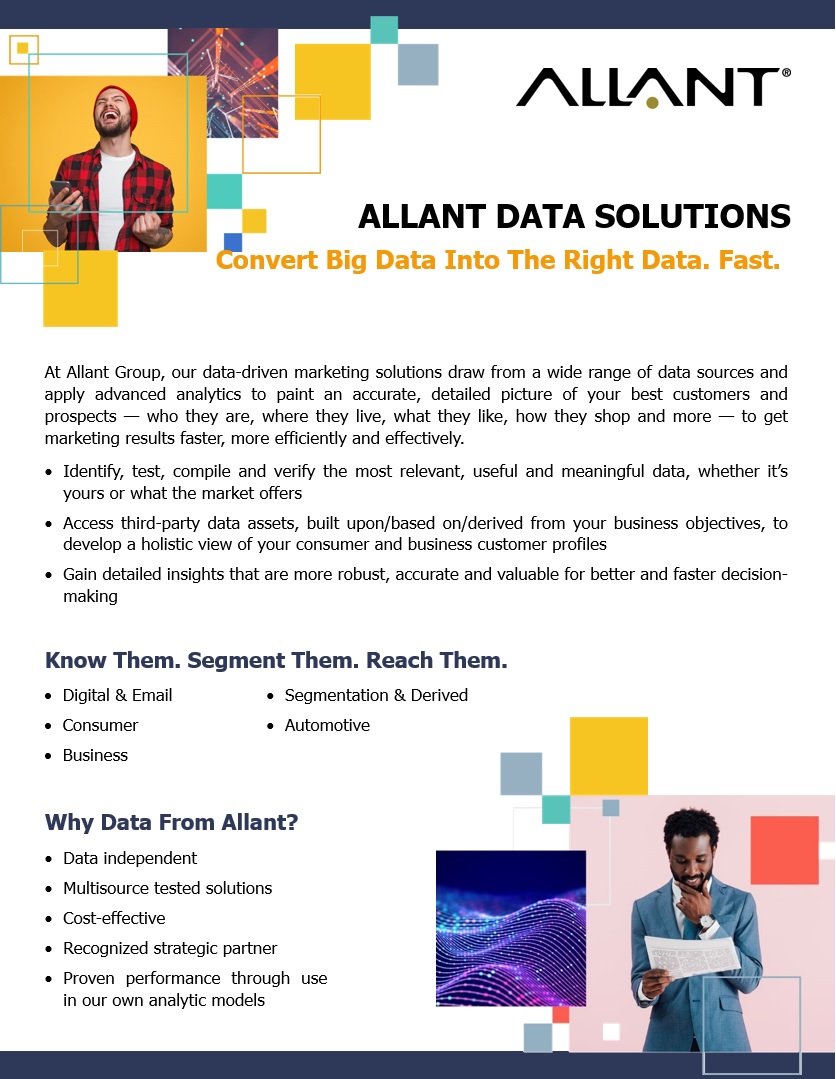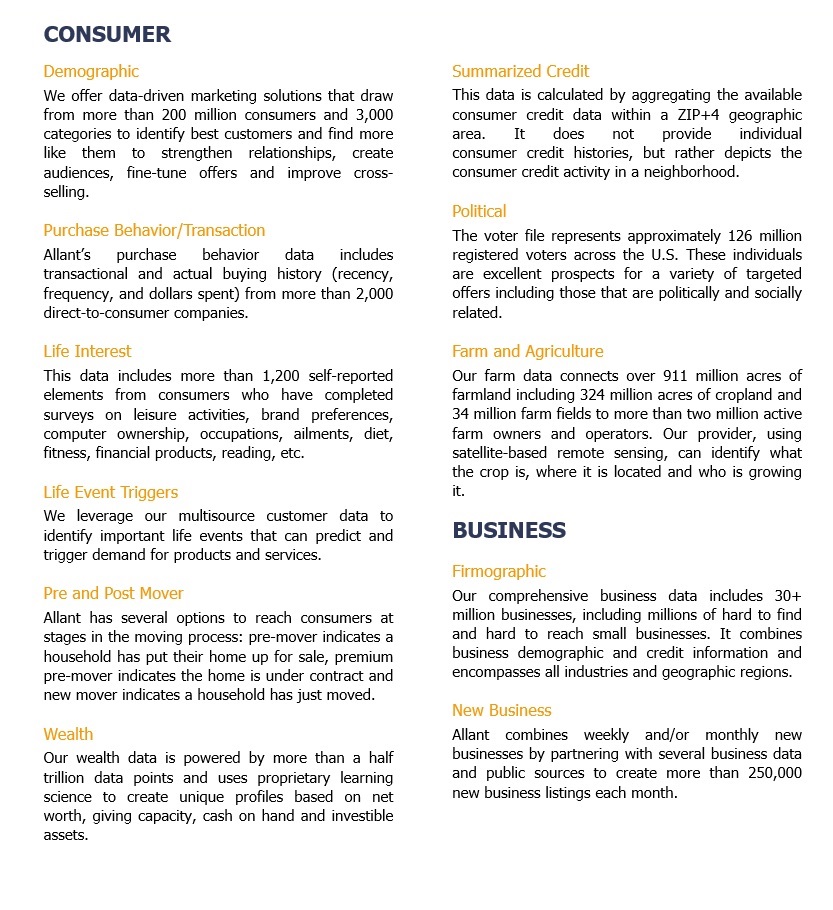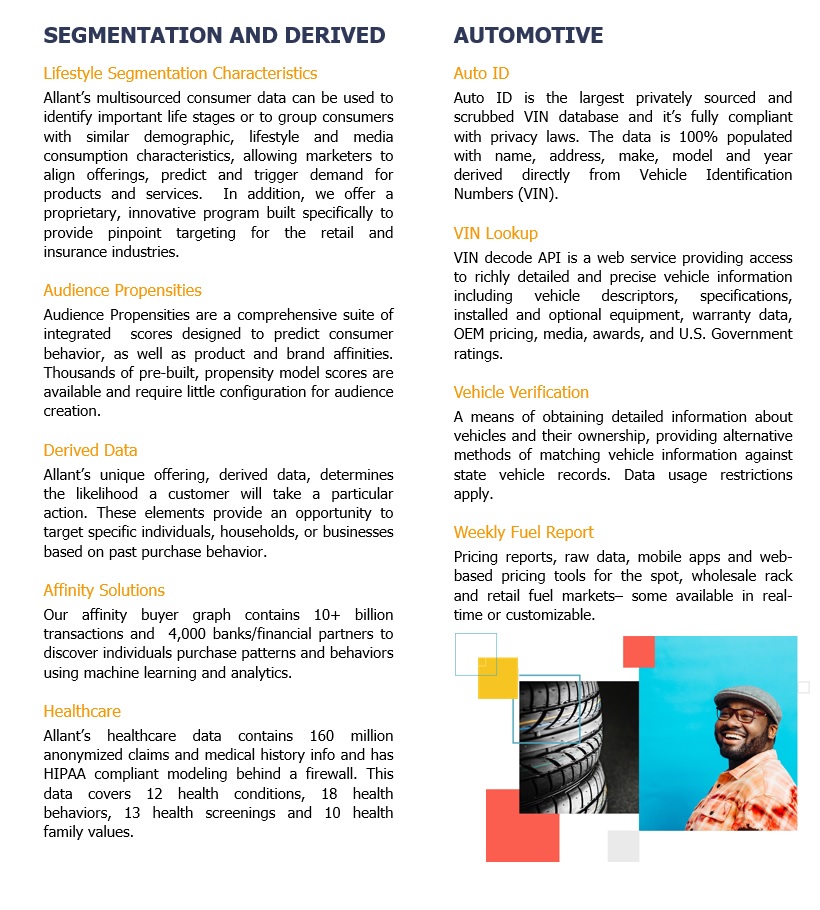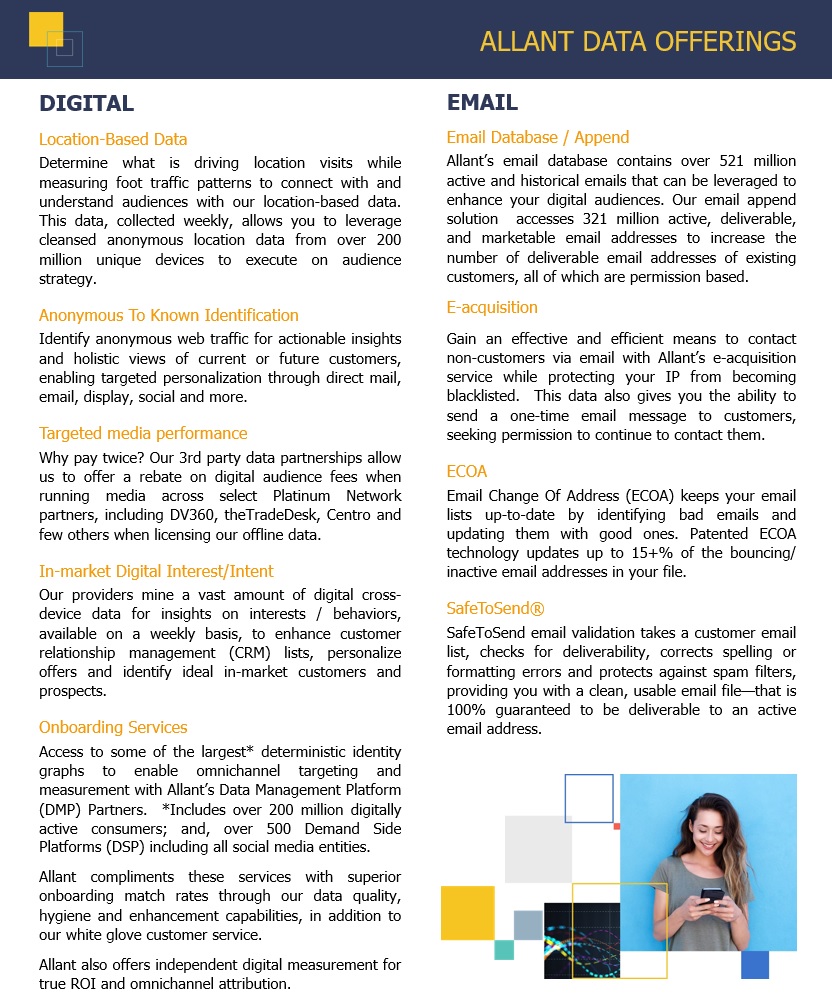 Use-Cases
Personalization - based on: Age, Gender, Marital Status, Education Level ...
Improve Predictive Scoring - leveraging: Home Ownership, Income Range, Household Composition ...
Segmentation - based on: Lifestyle characteristics, Audience Propensities, Affinities ...