The script calls Twitter Search API with standard license, and stores the data into a specified table.
Want to calculate the number of shares for specific URL? Wish to find influencers around your brand? You can accumulate tweets containing a keyword you specified by running this script on Treasure Data's Workflow or DigDag. The script calls the Twitter Search API with standard license (no need to have Premium or Enterprise license), and then data is stored to the specified table. An iterator is managed across multiple run times so that data will be updated incrementally.
The data structure is similar to Twitter's API response.
Some objects are converted into JSON strings and stored in the dedicated column so you can query it by using a JSON function.
There are columns starting with

primary*

which have a URL as a value. These columns have the first URL in shared URLs or a URL matched with search term. The purpose of these columns is to help analysts to aggregate data by shared URL for evaluating the content.
Galleries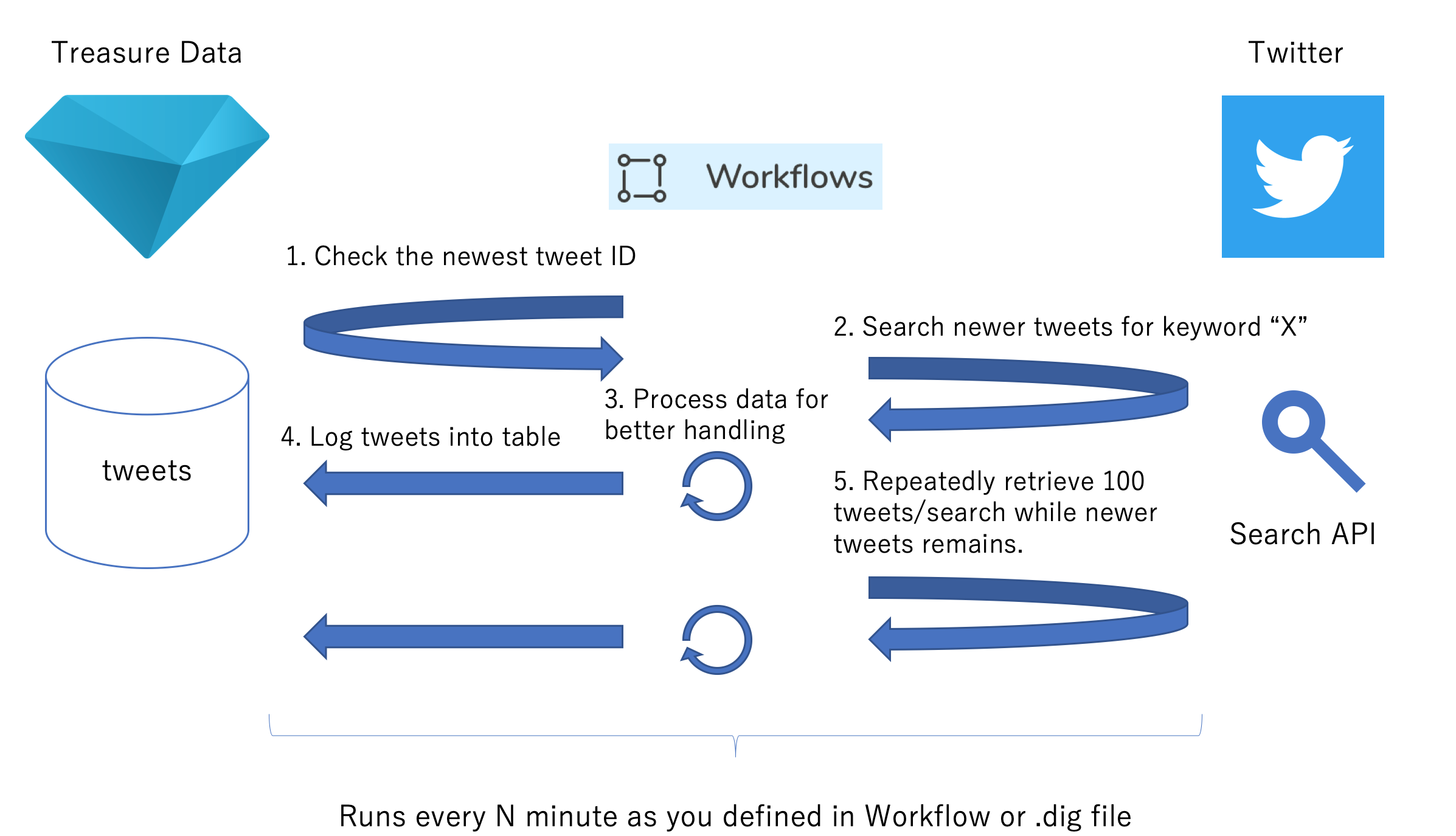 Data Stored in a Table.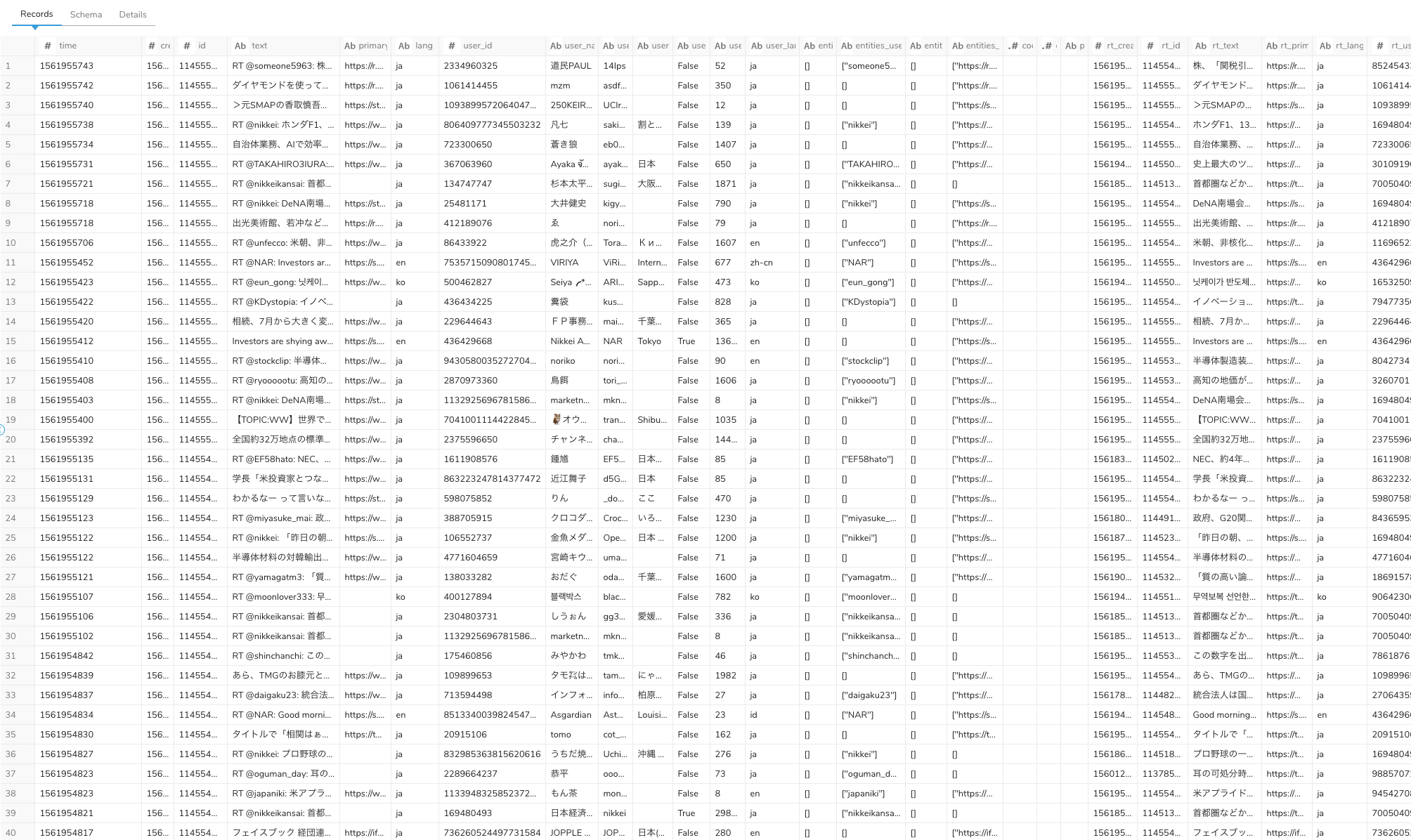 Use-Cases