Identify your customer across multiple devices with Tapad's Cross-Device Graph.
This "Tapad Cross-Device Graph" Data Box gives you an ability to enrich your data and identify the same customer across multiple devices. Treasure Data is one of Tapad's strategic partner (Link).
Tapad gives you a probability that different devices are shared by the same person or household. This 'graph' data is developed by various data sources. Also none of the Tapad data sources contain personally identifiable information (PII).
In a data sample tested by Nielsen, Tapad accurately identified users across devices in 91.2% of cases. This is only slightly less than deterministic methods which require PII (Link).
Tapad is used for advertising to consumers across devices, where a user is shown an ad on their mobile or tablet device based on websites they visited on a desktop or based on a usage behavior that matches an advertiser's target audience. For example, if an Android phone visits a website shortly after a desktop PC from the same home network, Tapad will assess that there is a high probability that the two devices are operated by the same person and will show them similar ads on both devices.
Galleries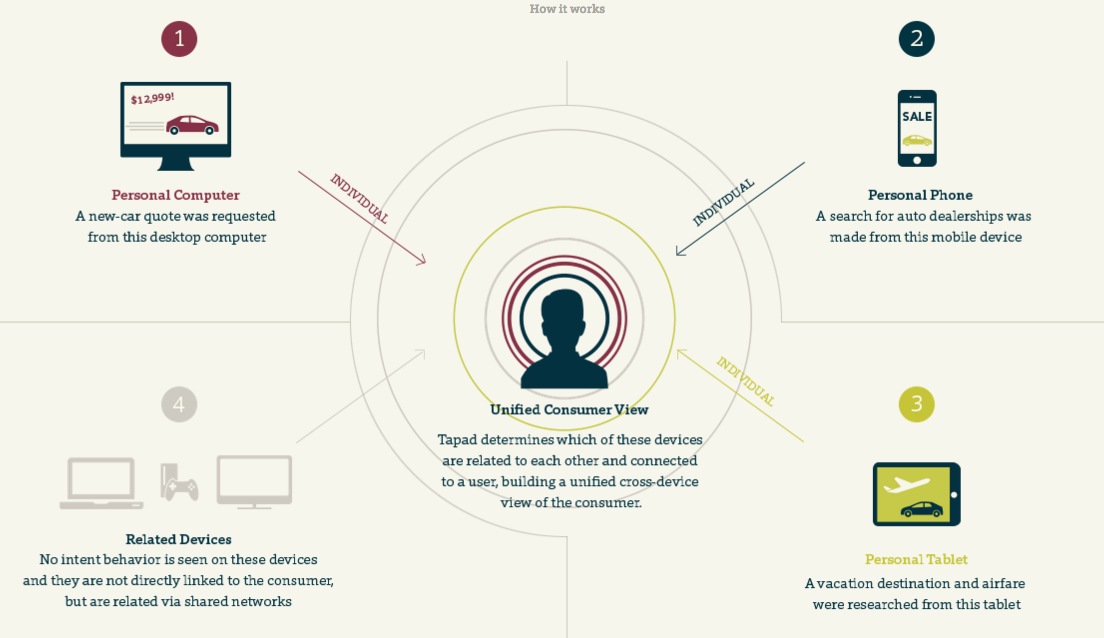 Use-Cases
Sales
Marketing
Customer Success