LDA-based topic modeling is a function to be used for document clustering.
Topic modeling is the process of identifying topics in a set of documents. This can be useful for search engines, customer service automation, and any other instances where knowing the document topics is important.
Latent Dirichlet Allocation (LDA) is a form of unsupervised learning that views documents as bags of words.
Galleries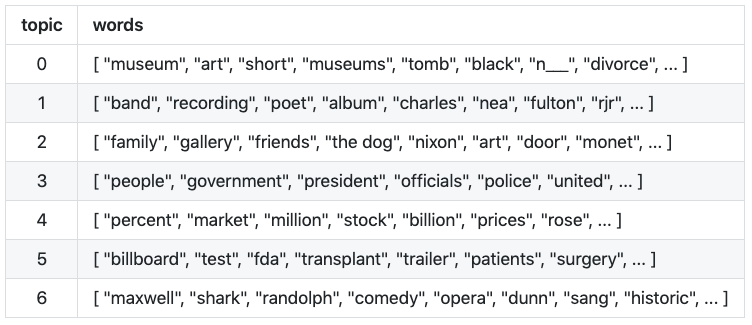 Use-Cases
Sales
Marketing
Product
Customer Support